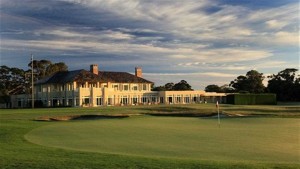 Royal Melbourne Golf Club
(W): www.royalmelbourne.com.au
Cheltenham Rd, Black Rock
(T): 03 9599 0500
The Club was founded in 1891 and has been host to numerous national and international events. They have a proud reputation of providing members and guests with a friendly, welcoming and inclusive experience and exceptional customer service.
Their golf courses, practice facilities, and exquisite food and beverage menus provide members and guests with the surroundings for the enjoyment of a great game of golf whilst establishing fellowship and camaraderie.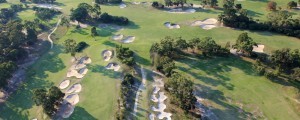 Victoria Golf Club
(W): www.victoriagolf.com.au
Park Rd, Cheltenham
(T): 03 9584 1733
Founded in 1903 and now situated in the beachside suburb of Cheltenham, Victoria offers a golfing experience on par with the world's best. The beautifully landscaped course is designed to challenge both the amateur and professional golfer. It is one of the regions tougher courses, with lightning-fast greens and some of the best bunkering in Australia.
Sandringham Golf Academy
(W): www.sandringhamgolfacademy.com.au
18 Wangara Rd, Sandringham
(T): 03 9583 5102
The Sandringham Golf Driving Range (SDR) boasts state of the art facilities to practice golf to encourage and enable golfers of all skill levels to master every facet of the game of golf. The Sandringham Golf Academy (SGA) provides a friendly and enjoyable learning atmosphere for all levels of golfers, from the beginner to the advanced player.


Kingston Heath Golf Club
(W): www.kingstonheath.melbourne
Kingston Rd, Heatherton
(T): 03 8558 2700
Kingston Heath Golf Club is one of Australia's best golf courses and is one of the most highly sought after venues for corporate golf days. Being one of the finest golf courses in Australia and an international ranking of number 20 in the world, Kingston Heath enjoys an enviable reputation for its superb conditioning all year round.




Commonwealth Golf Club
(W): www.commonwealthgolf.com.au
Glennie Ave, South Oakleigh
(T): 03 9575 0444
Designed by club professional Sam Bennett, the first 12 holes opened early in 1921 and the full 18 were in play by 1924. The Commonwealth Golf Club is rated highly amongst Australia's top golf courses. The Club has hosted Australian Open Championships, as well as other major events such as the Victorian Open, Australian Amateur and Australian Ladies Open.
Cheltenham Golf Club
(W): www.cheltenhamgolf.com.au
35 Victor Ave, Cheltenham
(T): 03 9583 6419
Cheltenham golf club is located in Victoria's wonderful Sandbelt golf region. A pocket of nature in an urban environment, the golf course is a haven for local birdlife and it's wonderful hills, fairways and greens are enjoyed by all. Tee off from the 13th (the highest point in the locality) on one of those special days and you can see right over the bay. The golf course is surrounded by open space, with Cheltenham Park, Cheltenham Football Ground and Victoria Golf Club as neighbours.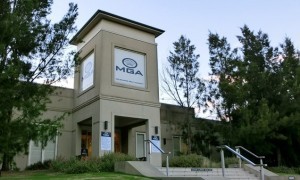 Melbourne Golf Academy
(W): www.mgagolf.com.au
385 Centre Dandenong Rd, Heatherton
(T): 03 9558 3477
Whether you're a weekend social golfer, rising star, or super star, you'll find everything you need at the Melbourne Golf Academy. We doubt you've ever had the pleasure of enjoying a practice facility of this calibre. There's everything a golf lover needs to get the best out of themselves, all provided at a level of quality seldom seen anywhere in the world. It's all designed with you in mind, whatever level of golfer you are.


Southern Golf Club
(W): www.southerngolfclub.com.au
Lower Dandenong Road, Keysborough
(T): 03 9798 3111
The Southern Golf Club is an outstanding professionally manicured Championship Golf Course that can offer golfers of every calibre; challenge, rewards, but most importantly, enjoyment. Southern is renowned as one of the best kept private golf courses on the Melbourne Sandbelt and with this the course was a nominated Victorian Pro-Am Course of the Year 1999/2000 by the PGA.


Peninsula Kingswood Country Golf Club
(W): www.kingswoodgc.com.au
Centre Dandenong Rd, Dingley Village
(T): 03 9551 1670
The Peninsula Kingswood Country Golf Club enjoys a reputation as one of the premier private golf clubs in Australia, with two golf courses at the Peninsula Site ranked in Australia's top 30 and an additional course at the Dingley Site, club facilities of the highest standard available for weddings, corporate golf days, meeting & conferences, golf trips or private dining.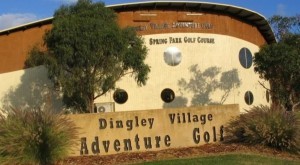 Spring Park Public Golf Course
(W): www.kingswoodgc.com.au
Centre Dandenong Rd & Lower Road
(T): 03 9551 5163
Spring Park Golf Course & Dingley Village Adventure Golf is home to Melbourne best 9 hole golf course as well as the most exciting minigolf in town. Some call it Mini Golf, some call it Crazy Golf and even Putt Putt. Whatever you call it come on down and try it out you won't be disappointed. Whether you're looking for something to do on the weekend, or activities to do during the school holidays, they've got you covered. They also host birthdays and functions.