Beaumaris

The Parlour – Milk Bar & Kitchen
40 Weatherall Road, Beaumaris
(T): 03 9515 4514 (W): www.theparlorkitchen.com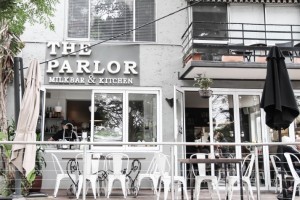 The Parlor, a family run café situated in the heart of Bayside opened its doors in September 2011 and rapidly established a reputation for friendly service, excellent food and stylish decor.
Whether you are after a quick coffee, brunch, a long lunch or a romantic dinner you will find yourself well accommodated at The Parlor. They serve breakfast and lunch daily and are open for dinner from Wednesday through to Saturday.
Monday – Tuesday: 7:30am – 5:00pm
Wednesday – Friday: 7:30am – late
Saturday: 8:30am – late
Sunday: 8:30am – 5:00pm
Cheltenham
Garden of Good & Evil – Café & Tapas Bar
13 Station Road, Cheltenham
(T): 03 9585 6067 (W): www.thegardenchelt.com.au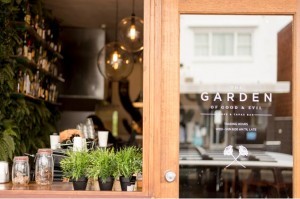 Whether it's a casual catch-up with mates on a Sunday afternoon, family celebrations, drinks after work or a romantic dinner for two, they do it all. The Garden of Good & Evil is a melting pot where city chic meets the suburbs. With an eclectic menu of small dishes designed to be shared, the garden provides an environment the likes of which Cheltenham has never seen before.
Monday – Friday: 12:00pm – late
Saturday – Sunday: 8:00am – late
Hattori Hanzo– Asian Fusion Restaurant
15-17 Station Rd, Cheltenham
(T): 03 9585 1000 (W): www.hattorihanzo.com.au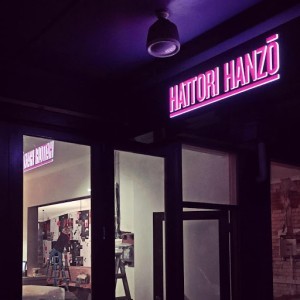 Open 7 days a week Hattori Hanzo brings modern city style dining to the suburbs. With our focus being on the bustling hawker style food halls found throughout Asia, Hattori Hanzo brings a shared eating concept to Cheltenham.
With an ultra modern bar they are also the perfect place to meet with friends for a drink, boasting a unique selection of cocktails, local and imported beers as well as an extensive list of wines hand selected from throughout Australia.
Monday – Sunday: 5:00pm – late
Out 4 Thai – Restaurant & Take Away
294 Charman Rd, Cheltenham
(T): 03 9585 2108
With an excellent variety of traditional Thai Cuisine situated in the heart of Cheltenham this authentic restaurant is a perfect place for a quiet low key dinner and conversation with a date or some friends.
Sunday-Thursday: 5:30pm – 10:00pm
Friday – Saturday: 5:30pm – 11:00pm
Krishna Indian Restaurant & Takeaway
362 Bay Rd, Cheltenham
(T):03 9585 4648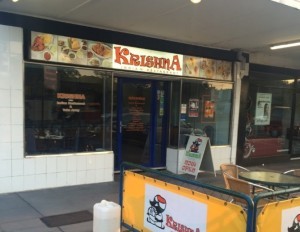 When it comes to authentic Indian food look no further. Offering guests to dine in or take away the Krishna Indian Restaurant dishes all of the best north Indian specialities leaving your taste buds guessing as the many different spices enter your mouth. BYO and very reasonable priced this restaurant provides service with more than a smile.
Monday: 5:30pm to 10:30pm
Tuesday: Closed
Wednesday: 5:30pm to 10:30pm
Thursday: 11:30am to 2pm, 5:30pm to 10:30pm
Friday: 11:30am to 2pm, 5:30pm to 10:30pm
Saturday: 5:30pm to 10:30pm
Sunday: 5:30pm to 10:30pm
Mentone
Chain Of Fools – Café
68 Beach Road, Mentone
(T):03 9585 5640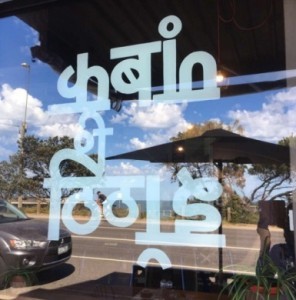 Expect the unexpected at Chain of Fools Cafe located seaside along Mentone's Beach Road. This quirky cafe has guests perching themselves up at a window bench on tall, sack truck style chairs or opening a rabbit hutch cabinet for freshly baked goods and sitting children down on hessian covered cubes in a retro kids' corner. Things are not as they seem on Chain of Fools' Indian inspired menu either; look down at a flat white to find it smiling back at you, or perhaps a burger with premium mince patty, house made tandoori paste, smoked bacon, Swiss cheese and salad will appear at your table wearing a pappadum cone hat. Have your take-away coffees slotted into the cut-out holes of an egg carton for easy carrying across the road and down to the beach or stay to see what other surprises ensue.
Monday-Sunday: 8:30am-4:30pm
BurgerLab 3194
63 Florence Street, Mentone
(T): 03 9585 1002 (W): www.burgerlab.com.au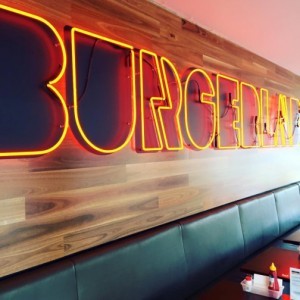 Not just a burger shop, Burgerlab 3194 has a clear mission statement; to provide diners with a relaxed casual atmosphere where people can enjoy local organic, free range and certifiably sustainable food. Now more than ever we see the importance of eating fresh, and to think carefully about where produce is sourced. Using a network of local suppliers including Cannings Free Range Butcher, Skull Island Certified Sustainable Tiger Prawns and Lieveto Bakery diners can expect an exciting range of organic and gluten free menu options.
Sunday-Wednesday: 11:00am – 9:00pm
Thursday-Saturday: 11:00am – 10:00pm
The Corner Store – Cafe, Restaurant and Bar
1 Swanston Street, Mentone
(T): 03 9583 6462 (W): www.thecornerstore3194.com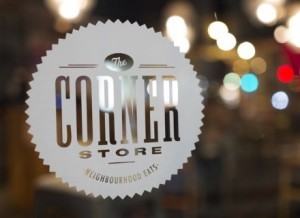 The Corner Store is a cafe, restaurant and bar in the heart of Mentone. Open from first latte to last drinks 7 days a week, The Corner Store does it all, from breakfasts in the morning, lunch with a cheeky glass of wine, coffee and cake in the afternoon, an intimate dimly-lit dinner in the evening, or a big boozy table getting stuck into tapas and sharing menus.
Sunday-Thursday: 7:30am – 10:00pm
Friday-Saturday: 7:30am – 11:00pm
Huff Bagelry – Bagelry
13 Como Parade West, Mentone
(T): 03 9585 4131 (W): www.huffbagelry.com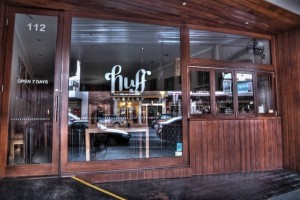 Huff showcases that bagels have endless options! Not just the 'Bagel with a shmear of cream cheese' that screams New York stereotyping. Huff Bagelry has plain bagels, garlic encrusted, seeded, bagels with onions on top and pizza bagels just to mention a few. When it comes to filling of course cream cheese plays a big part in the menu – no complaints here. There are salmon, capers, cheese, tomato, roquette, chicken, bacon, scrambled eggs, avocado, tuna, jam and the list goes on. With great coffee and friendly service Huff Baglery is open 7 days and perfect for breakfast, lunch or a midday snack.
Monday – Friday: 6:00am – 4:30pm
Saturday-Sunday: 6:00am – 3.30pm
Highett
The Diplomat – Café & Restaurant
4 Railway Parade, Highett
(T):03 9939 6289 (W): www.thediplomatcafe.com.au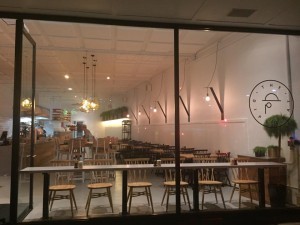 The Diplomat advocates good taste, good times and good manners in equal measure. With the aim of providing top-notch service and the best coffee and comestibles in Highett society, the Diplomat promotes a treaty between fine and fast food, balancing friendly relations with efficient ministrations. The Diplomat is open seven-days-a-week to host your daily caffeine summits, mediate your family brunches and offer you temporary asylum from the real world.
Monday – Sunday: 6:30am-4:00pm
Mei Hing – Chinese Restaurant
332 Highett Road, Highett
(T): 03 9555 7999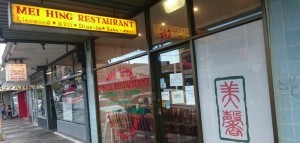 Eat in or Take Away Mei Hing is the best Chinese in town. Fast and friendly service this family friendly restaurant is suited for all.
Monday: CLOSED
Tuesday-Thursday: 12:00pm-2:30pm, 5:00pm-10:00pm
Friday-12:00pm-2:30pm, 5:00pm-11pm
Saturday: 12:30pm-2:30pm, 5:00pm-11pm
Sunday: 5:00pm-10:00pm
Cafe Palazzo – Italian Café
539 Highett Rd, Highett
(T):03 9532 0617

The Cafe Palazzo allows you to experience friendly customer service when you eat in or take-away. With all day breakfast and something for everybody the range including everything from burgers to pasta, parma's to nachos, salads and sandwiches – there's even a share platter which can be accompanied by wine. With coffee and milkshakes to meet all needs and even Gelato for the sweet tooth this café has something for all.
Monday-Friday: 7:00am-5:00pm
Saturday-Sunday: 8:00am-4:00pm
Moorabbin
Coconut House – Asian Cuisine
477 Warrigal Rd, Moorabbin
(T):03 9532 0911 (W): www.coconuthouse.com.au

Coconut House includes styles originating from Malaysian, Chinese & Thai. Food at the Coconut House is strong, spicy and aromatic, combining the rich tastes of the many herbs and spices commonly found in South East Asia. Coconut House offers the standard noodle dishes, such as Char Kueh Teow, Mee Goreng, Singapore Noodles and the evergreen Curry Laksa. A conglomerate of entrees and soups are available as exciting starters.
Monday: CLOSED
Tuesday – Thursday: 11:30am-3:00pm, 5:30pm-10:00pm
Friday-Saturday:11:30am-3:00pm, 5:30pm-11:00pm
Sunday: 11:30am-3:00pm, 5:30pm-10:00pm
Flight Deck Bar & Grill
37 First Avenue, Moorabbin Airport
(T):03 9580 0069 (W): www.flightdeckbar.com.au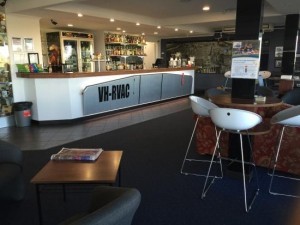 With a mission to serve delicious, affordable food that guests will want to return to week after week this unique dining venue located at Moorabin Airport offers a diverse menu and amazing service that cannot be missed.
Monday-Tuesday: CLOSED
Wednesday-Sunday: 11:00am- LATE
Fat Bob's – Burger Bar
80 Cochranes Rd, Moorabbin
(T): 03 9555 0909 (W): www.fatbobs.com.au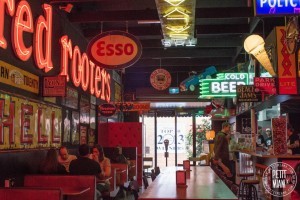 Gourmet burgers and craft beer in a diner-style restaurant decorated with vintage neon signs, cool cars and hot rods. Fat Bob's famous handcrafted burgers are made with the freshest locally sourced ingredients they can get their hands on.
Monday – Tuesday: CLOSED
Wednesday – Thursday: 5pm – 10pm
Friday – Saturday: 12 noon – 10pm
Sunday: 12 noon – 9pm
2 Brothers Brewery – Bar and Beerhall
4 Joyner St, Moorabbin
(T):03 9553 1177 (W): www.2brothers.com.au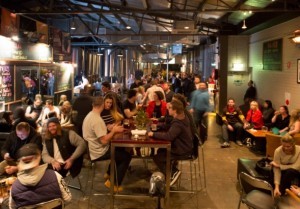 The Brewhouse which began life as the Times Square Brewery NYC was relocated to Moorabbin by two brothers Dave and Andrew in 2007. A bar and Beerhall flank the sides of the brewing area where beer lovers can enjoy 2 Brothers beer served directly from the tanks. The Beerhall opens Thursdays and Fridays only and frequently draws a crowd offering full bar service, tank beer, top shelf musicians and handmade pizzas.
Saturday – Wednesday: CLOSED
Thursday: 4:00pm – 11:00pm
Friday: 12:00pm – 12:00am